y0 my name is Philipp Hoffelner I was born in the 90's and I grew up in Styria/Knittelfeld.
I live in Austria – Vienna at the moment.
I started working with Adobe Photoshop when I was 11 years old. I found a lot of inspiration on YouTube and by traveling around. I improved myself a lot in the last years. After some practise with graphic design, I decided to try some different things out, so I started with motion design a bit and I still enjoy it. When I graduated I found a lot of interest in marketing. Around 80% of my skill is self-taught. In my freetime I mostly try to get new ideas and inspirations or I try something new out by creating random things. I love skiing, going to the gym, being athletic and eSport.
From 2013-2018 I attended  and then graduated on the HTBLVA-Ortweinschule for Movie and Multimediaart in Graz.
Currently I am a student at the "Vienna university of economics and business".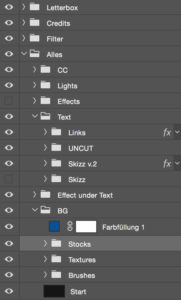 Organised and clean workflow
I am always trying to keep a very clean and organised workflow. Which allows me to quickly change something afterwards. If I need to share the files with others they will have no problems understanding whats going on.
Check out some of my work!